After growing a small human being in your belly for the better part of a year, it's safe to say that your body is going to be in a somewhat altered state after giving birth. At least, that certainly was the case with mine. I was too bootylicious. I mean, I wasn't just a brick house, I was a duplex. Let's just say that my birthday suit was sporting a much bigger suit after my pregnancy, and I wasn't ready for all that jelly.
But I had plan.
For about 2 months postpartum I sported a nude-colored piece of stretchy fabric that helped hold in my jiggle belly called a Belly Bandit. The promise of this product is to offer women a way to help "shrink" their post-baby-belly and reduce the appearance of stretch marks if worn for 6-8 weeks after giving birth.
Now, there are a lot of "waist trainer" products on the market that tout the same benefits, but I chose to go with the Belly Bandit because I really liked the company's philosophy. It's a product made for mom by moms who understand the changes that your body goes through. I poured through their blog and their before and after pictures to hear stories from other moms who had used their product, and ended up buying the Original Wrap in medium. I also exchanged a lovely series of emails with their friendly customer service team and I have to say, they were incredibly nice, super supportive, and very responsive, which was a much appreciated experience!
Another thing I really liked about the Belly Bandit was the fact that you can "upcycle" your used Bandit and it will be donated to the charity Trash For Teaching. Oh, and as a bonus, you get coupon for 20% off another one of their products (and they've got tons of well-reviewed shapewear for ladies).
As I've written about before, dealing with my pregnancy weight gain was a mental and physical struggle for me. Having suffered from an eating disorder for over a decade I knew that I was at a high risk for relapse during and after pregnancy, and the last thing I wanted to do was put my child in danger. So I wanted to everything in my power to have a healthy pregnancy and postpartum recovery.
I did my best to eat a healthy diet full of whole grains, water, lean proteins, low fat dairy, and plenty of vegetables, plus I was relatively active with walking and yoga, which helped me immensely in maintaining a healthy frame of mind while I was knocked up. I also blogged throughout my pregnancy so I could express my feelings about the changes my body was going through, and hopefully connect with other moms online who were going through the same struggles. Finally, I wore my Belly Bandit religiously after giving birth for 8 weeks.
The day I got home from the hospital I remember pulling out my medium-sized Belly Bandit and feeling a sense of hopelessness when the thing wouldn't close over my distended belly. After laying down on my bed I eventually got the thing situated, but looking at the roll of skin poking out over the top of the human sausage casing wrapped around my middle was discouraging to say the least. How the heck was this thing going to help reduce my gut? This wasn't a little muffin top we're talking about, this was a few spare tires that made the Michelin Man look like Kate Moss.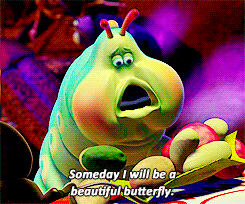 I stuck with it day and night, only taking the thing off to go to the bathroom or shower. After about a week it got easier to close my Belly Bandit, however I wasn't sure if this was because my tummy was going down or if I had managed to stretch the thing past recognition. Believe me it was a sweaty mess under that industrial strength compression sock and the fabric dug into my skin leaving marks far more disturbing than any stretch marks I was trying to get rid of. But I faithfully kept it on, hoping for a miracle.
Low and behold by two weeks postpartum the medium-sized Belly Bandit was too big and I ended up having to buy a second wrap, this time in extra small.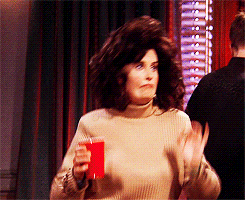 Granted buying an extra small was probably a move based on total delusion, but I was bound and determined to keep this good thing going. As it turns out, the extra small was exactly that, extra small…but after sucking in my gut (a difficult thing to do when you've just had a baby) and laying on the floor I was able to get the thing closed around my waist. It was not the most flattering look as my lose skin literally poured over the elastic top of the wrap making me look like a hippopotamus squeezing itself into a juniors pair of control-top pantyhose.
One thing that really surprised me about wearing the Bandit was how it felt to take it off. As any woman who's had a baby knows, your stomach muscles are lose after childbirth. The Belly Bandit's compression holds all of that in, essentially helping you "suck your gut" in 24/7, so when you take it off you feel almost uncomfortably lose. It also was great for back support especially when breast feeding!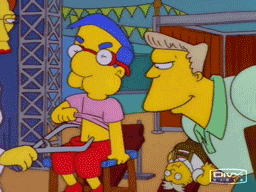 Since I wasn't planning on wearing any tight-fitting clothes any time soon I took full advantage of the fashion "grace period" you get as a new mom. I fully embraced pajamas and yoga pants, maternity jeans, and big billowy shirts to help hide the lumpy mess that was going on in my midsection for weeks. But let me tell you, a Belly Bandit isn't exactly the easiest thing to hide, even when it's under giant clothing.

I was also doing a few things on my own to aid my quest like drinking at least 64 oz. of water a day (most days it was more like 90 oz.), I cut out refined carbs, I tracked my eating using the My Fitness Pal app, I ate lean proteins (like salmon, chicken, and turkey), I upped my vegetable intake, and I took walks or did postnatal Pilates every week. Since I'm breast feeding I had to be careful not to go under 1800 calories to maintain my milk production, but all of these small changes helped me feel like I was slowly taking charge of my body and that was empowering.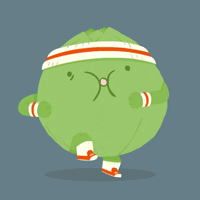 After 8 weeks of wearing the flesh colored super-sized sock I emerged like a chubby butterfly from its chrysalis. My stomach had shrunk somewhat, but not by as much as the lovely ladies on the Belly Bandit blog boasted about, which was a little disappointing. Basically I still had a lot of work to do, but I had gained a total of 40 pounds during my pregnancy and the logical, non-hormonal part of brain had to acknowledge that the Belly Bandit wasn't going to help me magically lose 20 pounds (dang it ?). It did however minimize the appearance of the few stretch marks I'd gotten towards the end of my pregnancy, which have now almost completely faded!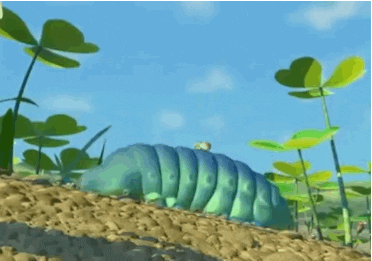 In the end, I can't be totally sure whether my belly bandit deserves all the credit for my stomach's shrinking, or if this was just my body's natural postnatal recovery process. Maybe it was psychosomatic, maybe it really did something, but I'm glad I tried it and if I have another child, I will probably use the Belly Bandit again.
* I did not receive my Belly Bandit in exchange for this review, this is my own unbiased experience with this product that I purchased myself. None of these links are affiliate links.